– An innovative, activist art project that stimulates interpersonal relationships and dialogue about the greatest crisis of our time.

'Office of Emergency –A platform for calm conversations on the impossible. Come in and have a talk about our world crisis; share your knowledge, gain new insights. Let's talk about realities, probabilities and opportunities'

- this is the text written on the window of a small basement-shop on Vesterbrogade, centrally located in Copenhagen. This is where the Office of Emergency started in February 2020. A temporary office for curious and concerned ordinary citizens; for those who, like us, respond to the state of emergency we are facing, according to the latest United Nations IPCC report.

We are facing a possible climate disaster and the sixth mass extinction. At a time where science is presenting scary forecasts, and where many new initiatives are emerging in the cracks, what lies ahead are profound changes to our way of life and our consciousness.

What can we do to avoid becoming apathetic in this troubling situation? How do we motivate action in this potentially dystopian scenario?

The idea of an OoE emerged as an artistic antidote to an apathetic tendency in contemporary society where the distance between the realization of the circumstances and the consequences of standing up for one's beliefs are at odds. Let's start a calm conversation about the impossible!

The project has been developed as a new form of relational, activist platform that caters to ordinary citizens on the one hand and the art sector on the other.
We experience that meeting, conversation and recognition are currently one of the most important tools against frustration and apathy. Therefore we have devised a contemplative, dialogue-based art project that can contribute to the important wave of change of consciousness and action that have begun.

Inspired by fellowship, sensory and kinship theories, three things are emphasized: to build interpersonal encounters; to create a space for conversation about realities and scientific findings; and to launch a platform for research, dialogue and development of intelligent, bio-sustainable thinking models for the art sector both locally and internationally.

OoE is created by visual artist Signe Vad and the Syndicate of Creatures

About Office of Emergency
www.tsoc.zone
www.signevad.net
OoE is supproted by: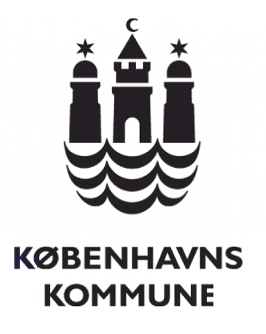 Office of Emergency opened the 29.2.2020 as an office space directly positioned on a busy street in Copenhagen. The project had regular opening hours, so everyone could come and visit and engage in a conversation about the impossible future we face.
The space closed the 30.6.2022 after being a vital platform for a broad variety of activities addressing the subject of possible other futures and critical awareness on the climate catastrophe.

To the Danish version
Back tSoC frontpage

Office of Emergency
The physical office space at Vesterbrogade 101 (Cph) is closed but if you are interested in the project, please write us kraesyndicate@gmail.com