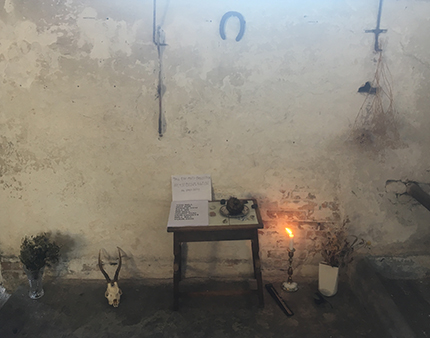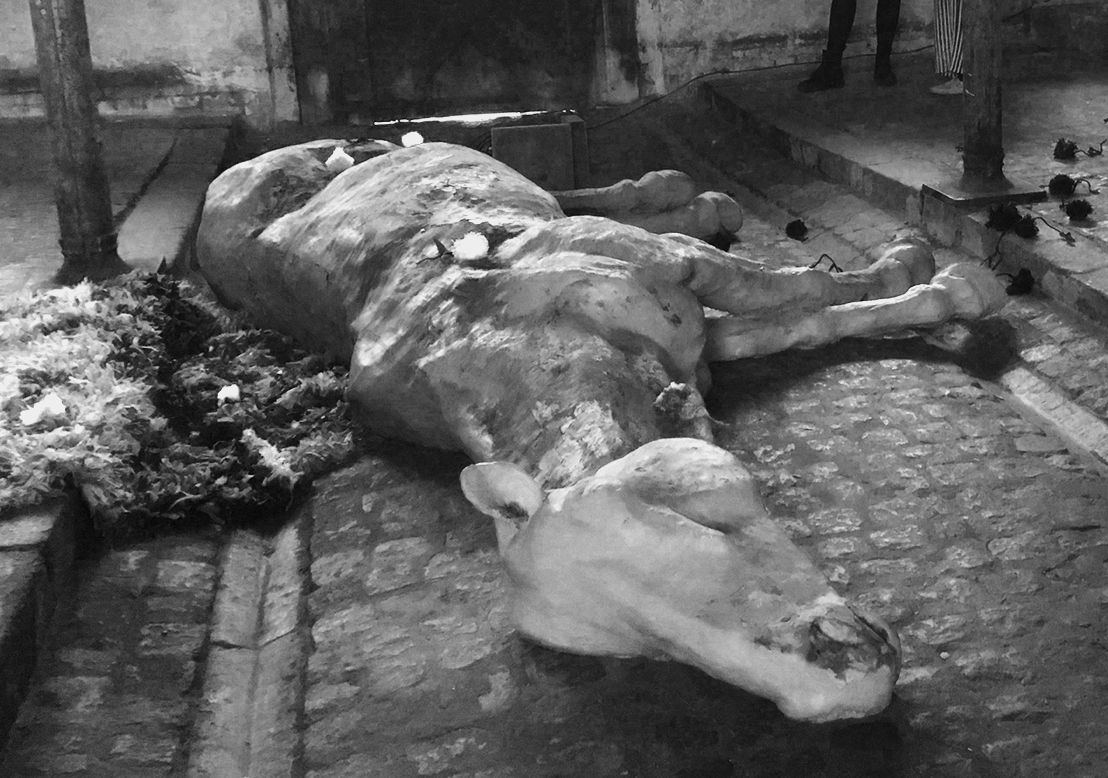 We are KRÆ. We are creatures. We are a syndicate of creatures who believe that the world needs radical rethinking.

While the capitalistic autocannibliism devours our nature, feasts on all living creatures and living growths; while we humans becomes a bottomless gap of insatiable needs, in a splintered world, where reflection hurts as the world is spinning in the wrong direction; we turn into disturbing creatures – we become KRÆ – creatures identifying with critters and growths, emerging as beings of the earth.

We want to create an experimental non-profit environment for rethinking; we start by dealing with the grotesque, the absurd, the rejected, and the elements of nature, the roots, the robots and death.

We use art and poetic collaboration as a gateway to disturb our fossilized mind-sets and awaken numb senses.
'Birth Earth and Dawn - LEFTOVERS'
by Malwina Migacz (DK) 2018
Marie Eline Hansen (DK) performing 2019
In front of a collaborate work by Naja Ryd Ankarfeldt and Elena Lundquist Ortíz (DK)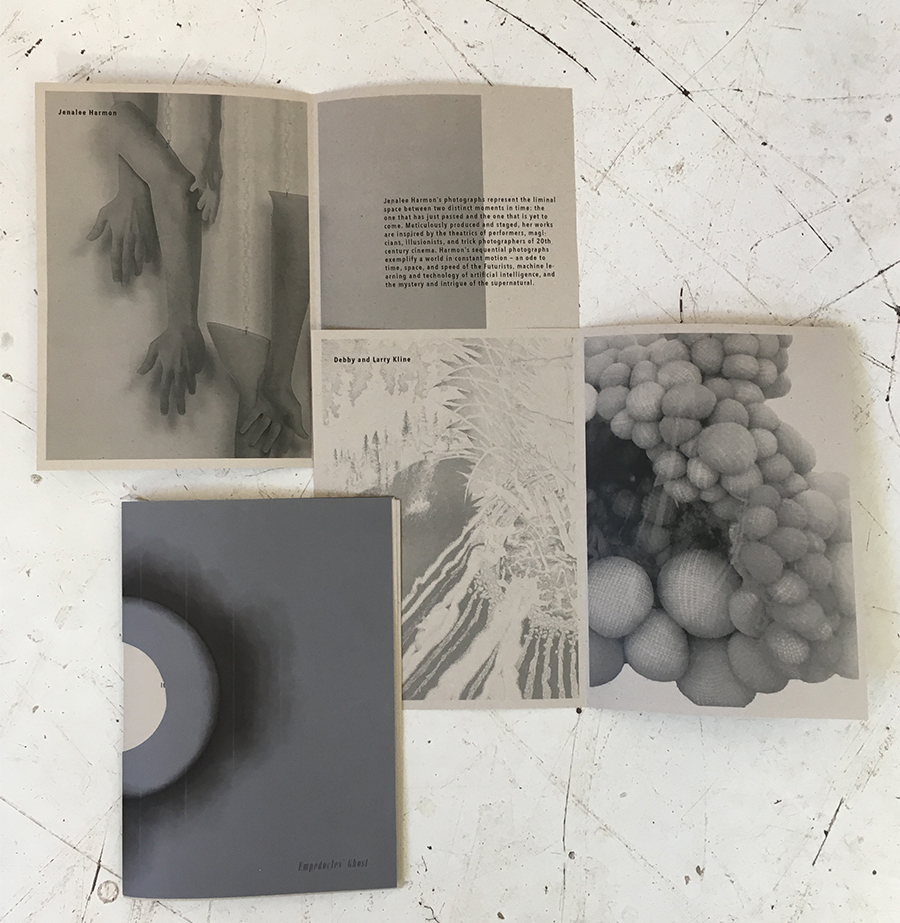 Zine produced for the Exhibition:
Empedocles' Ghost – an exhibition about exploring science and mysticism's forgotten relationship
LA-based Noysky Projects and the Syndicate of Creatures in Collaboration, Curated by Sean Noyce
Artists: Naja Ryd Ankarfeldt and Elena Lundquist Ortíz (DK), Michael Carter (US), Jenalee Harmon (US), Alexander Holm (DK), Larry and Debby Kline (US), Sean Noyce (US), Camilla Reyman (DK), Samuel Scharf (US), Katya Usvitsky (US), and Melissa Walter (US)
Performers: Alexander Holm/Mads Kristian Frøslev (DK), Mycelium (DK), Francesca Burattelli(DK), and Family Underground (DK)
kraesyndicate@gmail.com
The flag
Death to the Death Star
a collaborative version between tSoC/ Michelle Appelros & Signe Vad and LA-based exhibition space Noysky Projects
At the end of it's journey it is back in nature somewhere in Utah.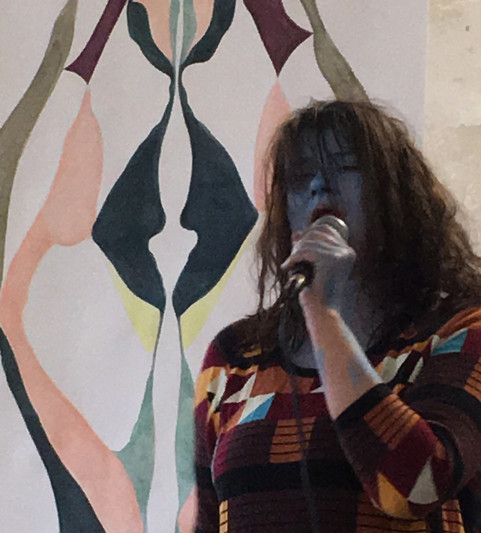 Altar by Elena Lundquist Ortíz (DK) for an event about the contemporary arts radical manifests
in our exhibition platform 2019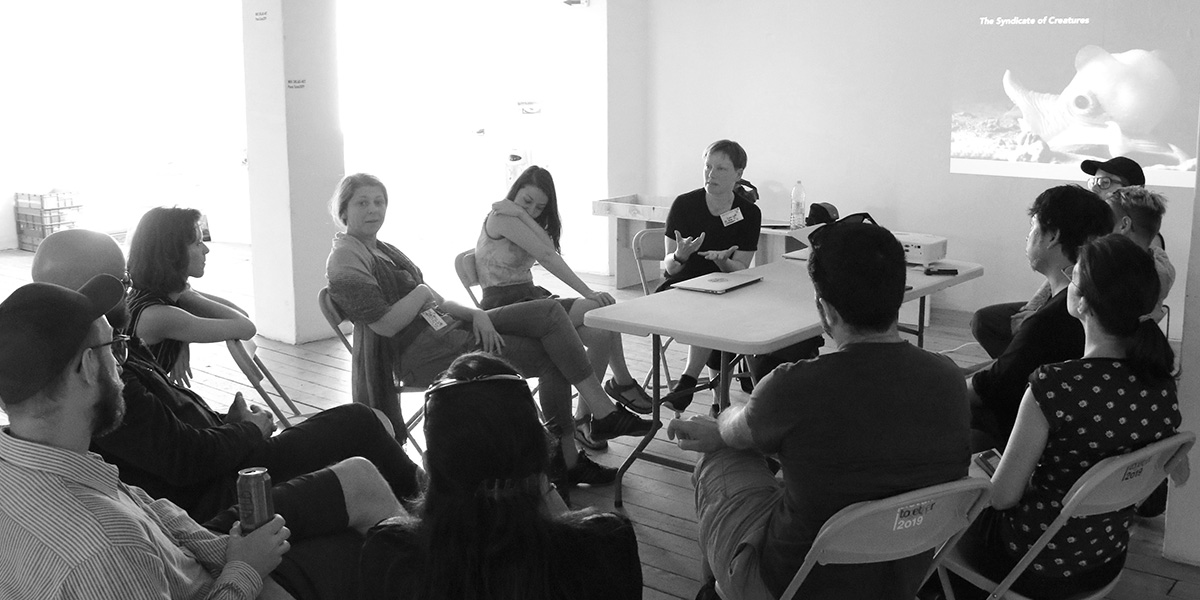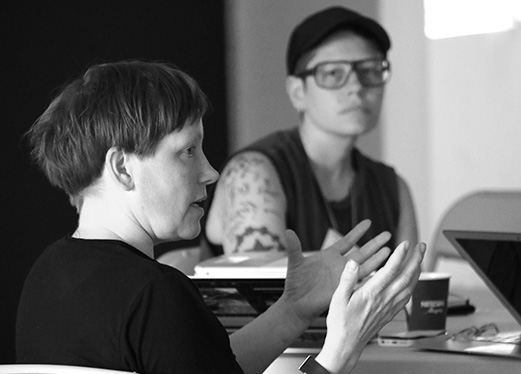 How Do We Deal With the End of the World, tSoC workshop by Michelle Appelros and Signe Vad for AIM (Artist Initiative Meetings), Plovdiv 2019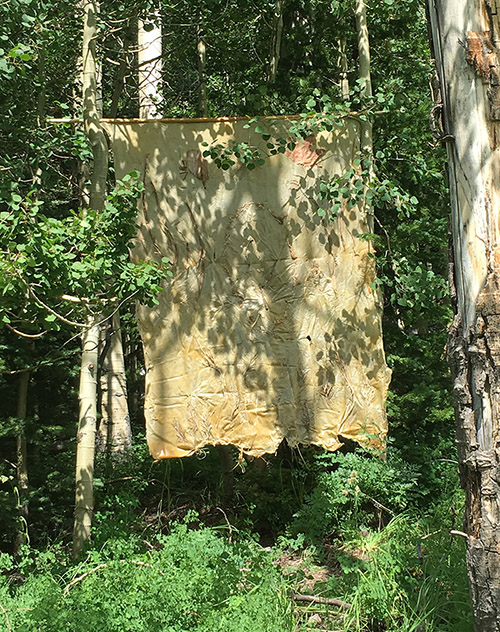 The Voices of Pythia
Resent Projects
Office of Emergency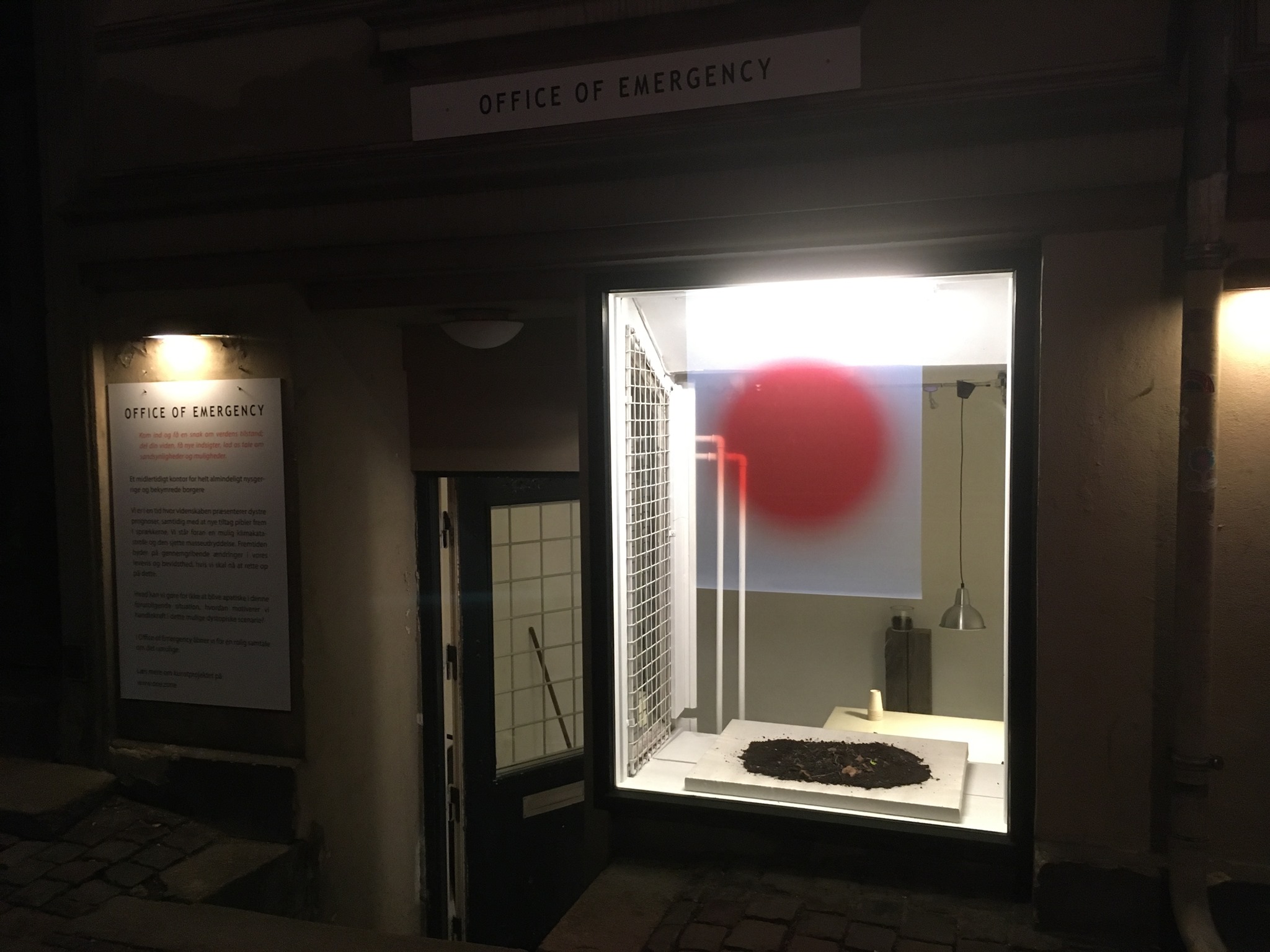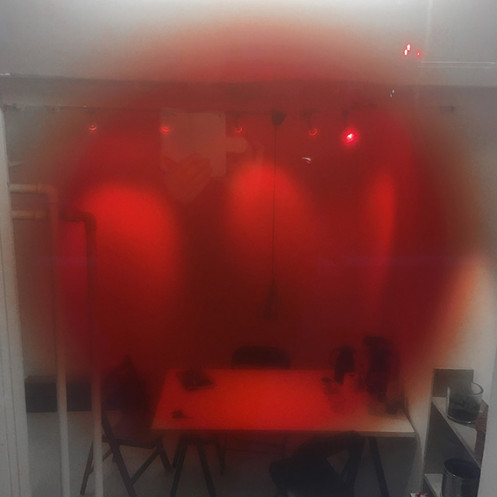 Office of Emergency
A climate emergency activist art project that centres around an office-space in Copenhagen.
The office was a hub for a broader collaboration and break-out projects.
OoE opened just before the Corona lock-down February 2020 and closed June 2022
www.ooe.zone
Manifest
Archive
Artist-Run Network Europe
ART/UTOPIA/NOW #1
ART/UTOPIA/NOW #2
ART/UTOPIA/NOW #3
Talking Change
- Towards A Sustainable Art World
A Conference for the artist-run sector about how to move forward into a regenerative live form, as an artist-run platform
Juxtapose Art Fair, Godsbanen, Aarhus 2021

A project made in collaboration with ARNE and Juxtapose Art Fair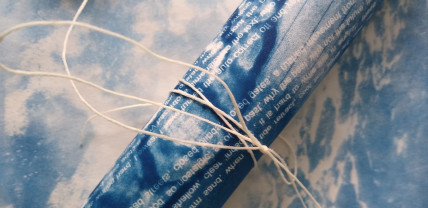 Institut For Organisc Art / Office of Emergency
1.
'I Need Courage
Niels Pugholm
2.
the Polyanna Principle
af Skup Palet (SE)
3.
'Until it Burst the Hearts'
by Grete Dalum-Tilds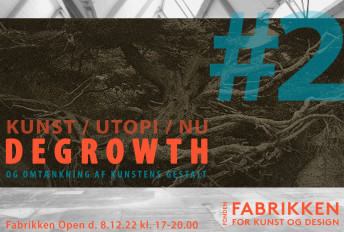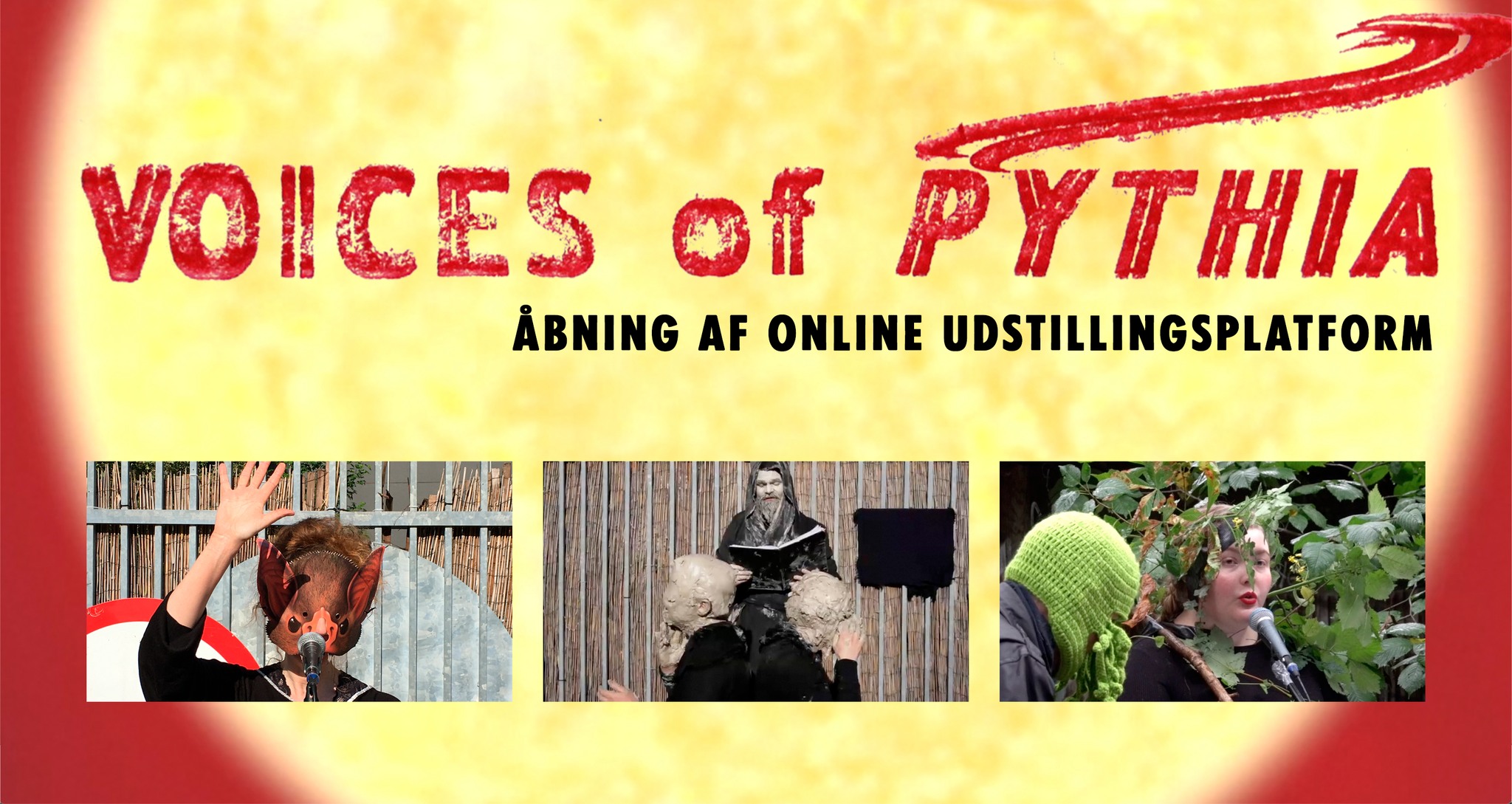 Resent project
We arranged a Degrowth Festival
16-17.9 2023 at Kulturhuset Islands Brygge
Click at the picture to access video-talks, PowerPoints etc
Voices of Pythia

16 performances in public space. The artist as the oracle placed at the sidewalk giving a speech.

Inspired by speakers` corner and the need in contemporary times to imagine new solutions, tSoC created a performance platform outside Office of Emergency and facilitated 16 performances from Nov. 2020 to Nov. 2021.

All performances were documented and is now available at www.voicesofpythia.zone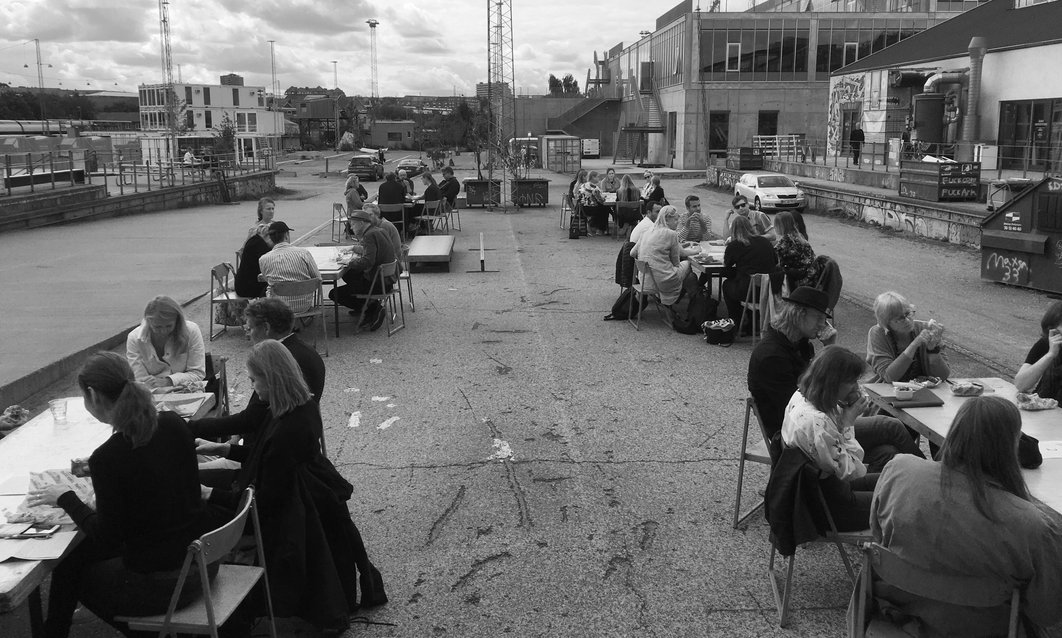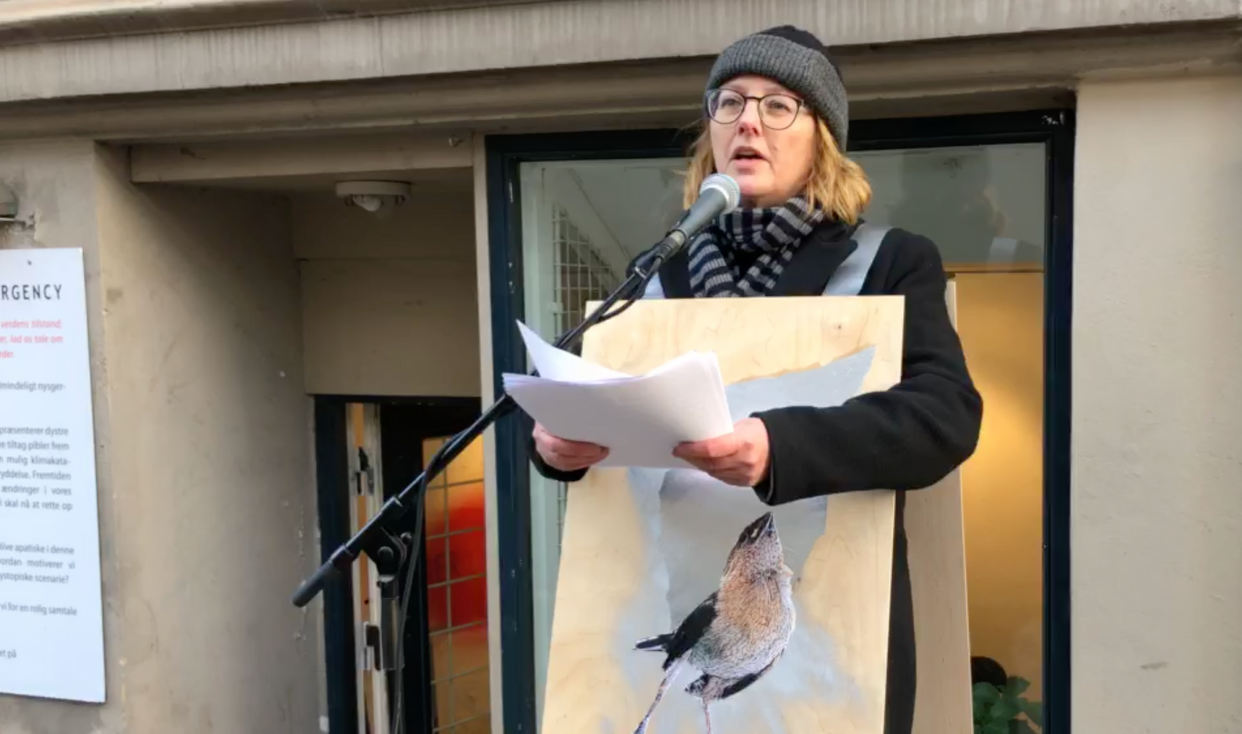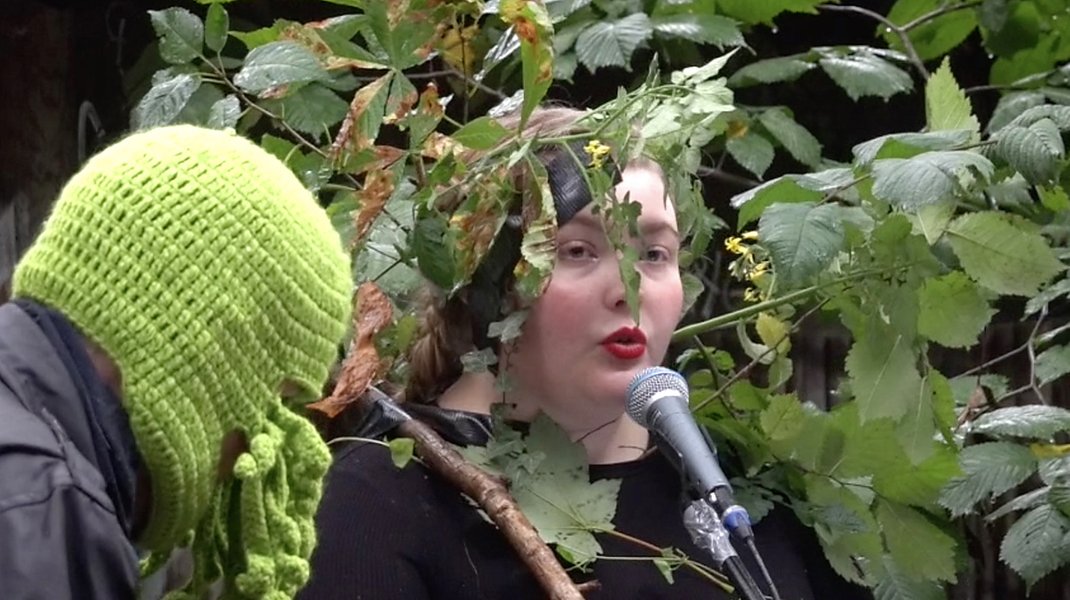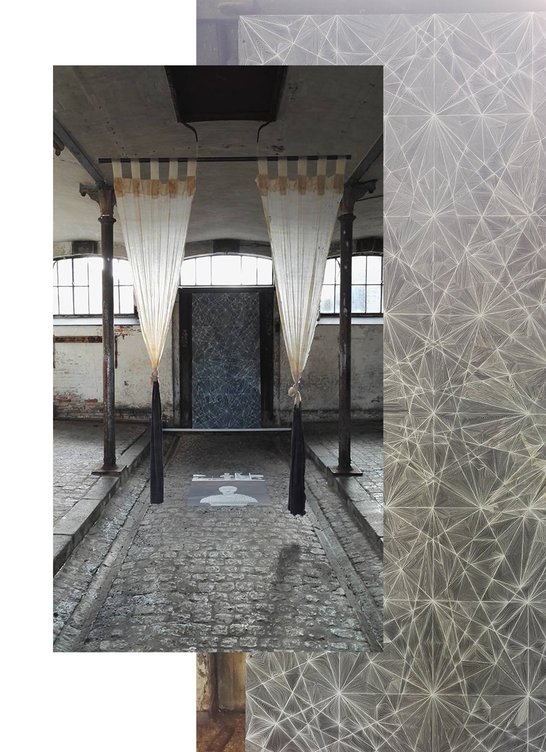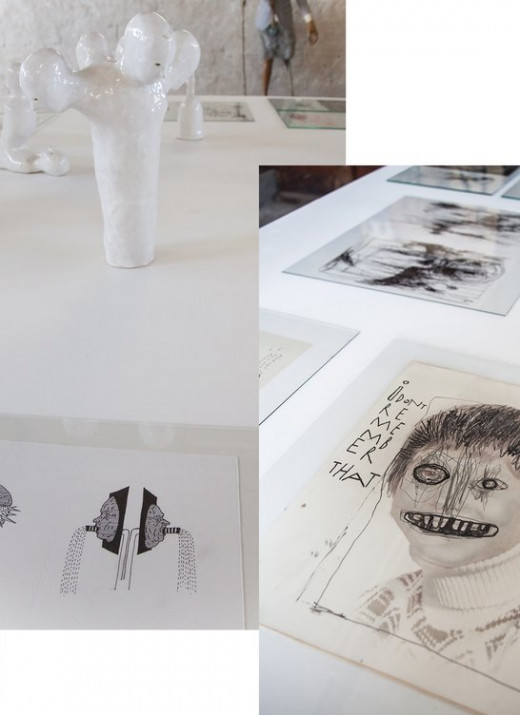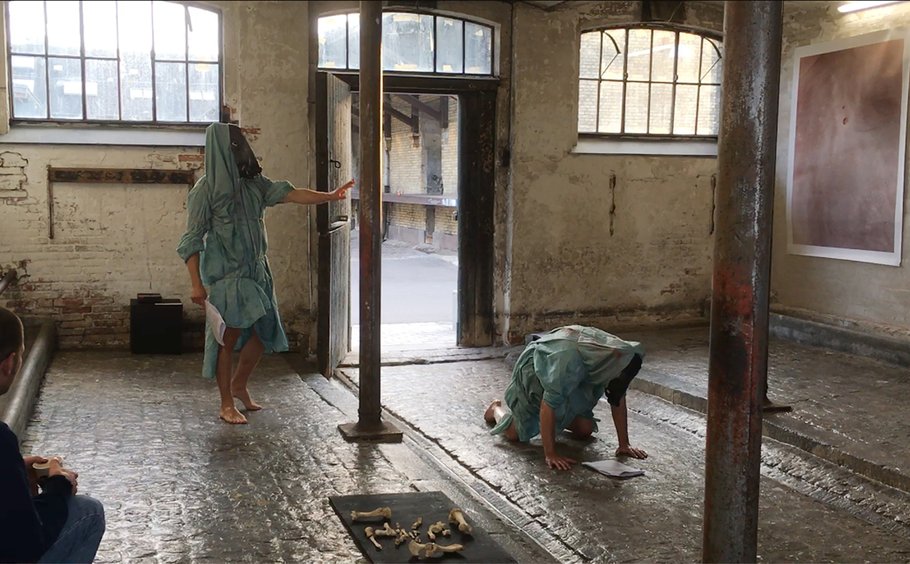 The exhibition
A Hymn To the Slaughtered Pig
Performances by Mycelium
KRÆ Syndicatet, 2017
Exhibitions in the KRÆ Syndicate
June 2017 to July 2019

1. Extremophiles1 2. Upside Down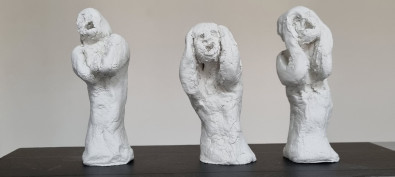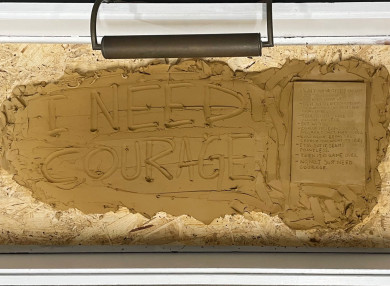 Institut For Organisk Kunst
Institute For Organic Art
An eksperimental exhibition platform i an old displaycase.
The project started in Office of Emergency march 2022 and is now showing the sixth exhibition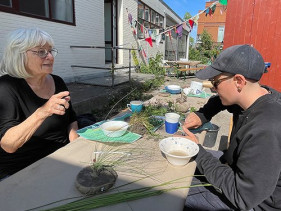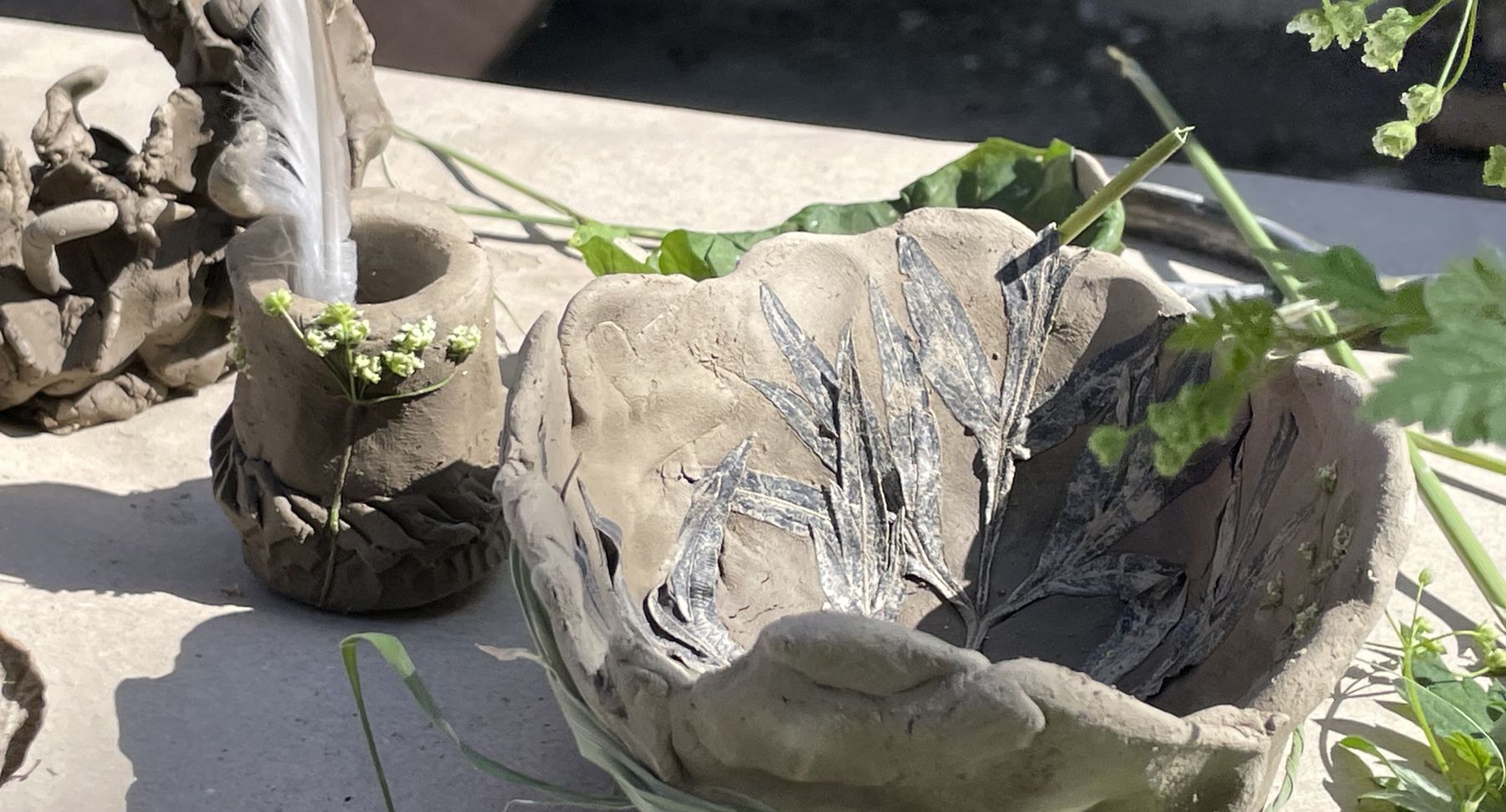 FLÅ I RØDDERNE – Radical rethinking som enkle nedvækst eksperimenter i hverdagen.
Workshop på Åbent Hus
Fabrikken For Kunst og Design maj 2023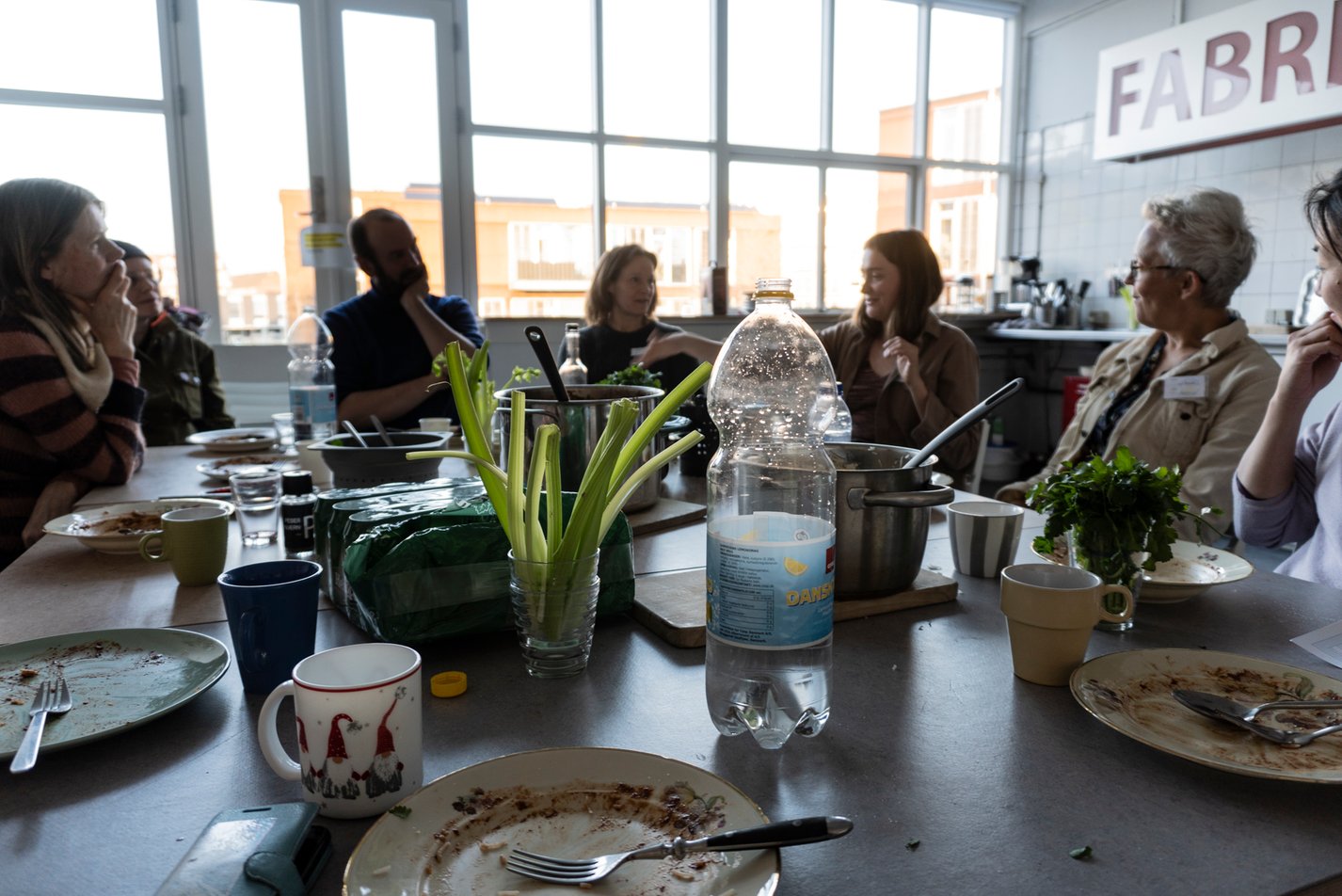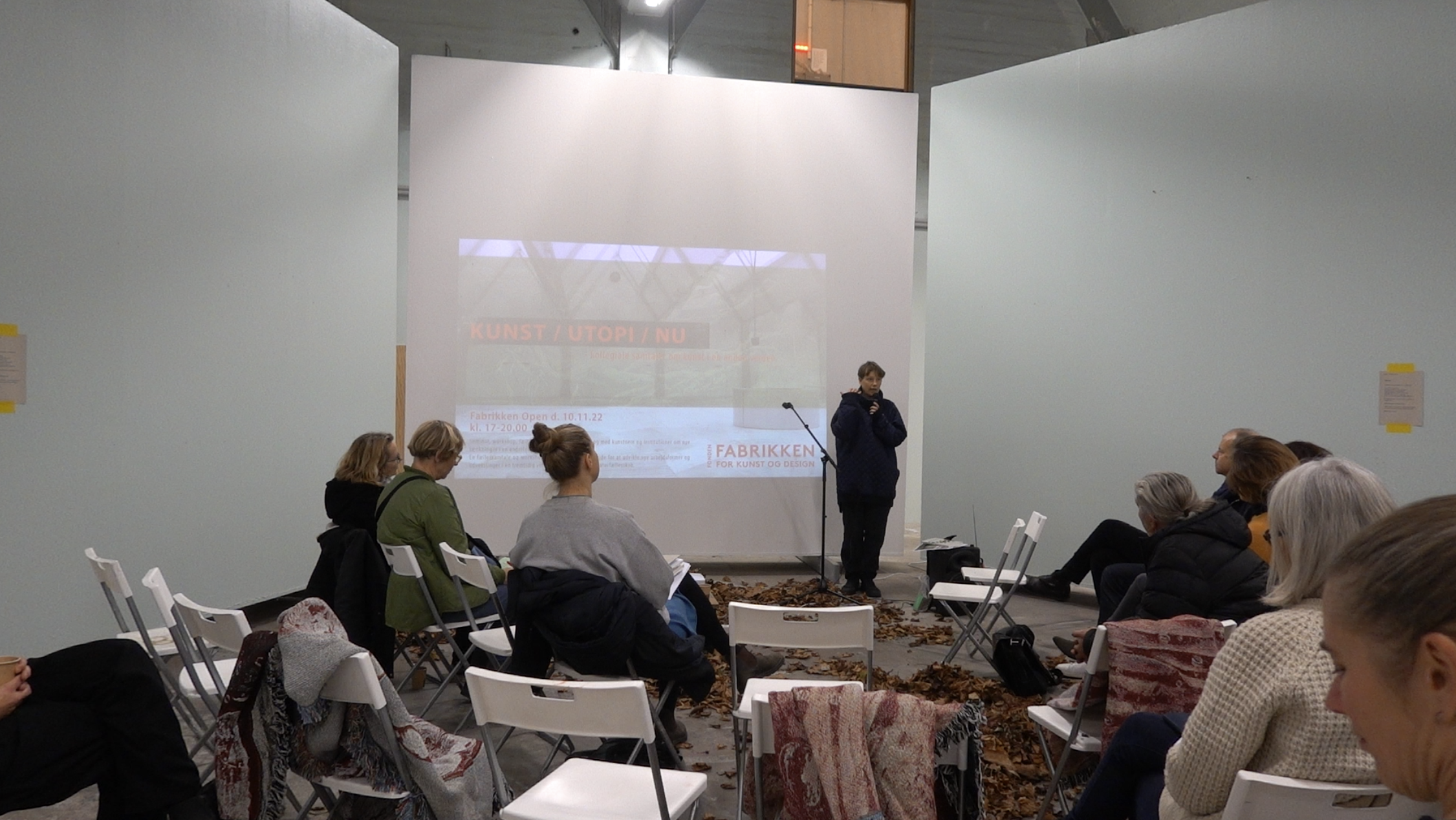 During the last year tSoC have initiated and curated a number of seminars and workshops engaging in Degrowth thinking
often inb collaboration with Fabrikken For Kunst og Design